Stretch ceilings in Vyshgorod
Vyzhgorod Vyshgorodskiy is the administrative center of the district, Kyiv region. It is located on the right bank of the Dnieper River, 8 km north of Kiev. The population of Upper Town is about 28 thousand people, and the area - 11.4 square meters. km. It is an ancient and beautiful city with unique architectural buildings and monuments.
The proximity to Kiev is the reason that the locals prefer to order repair and finishing works at capital companies. In this case, does not bother them a higher price and lack of quality assurance. This is due to the mistaken belief that Vyshgorode no good companies that would be able to quickly and efficiently perform the necessary work. However, the city has a company providing services on the high European level.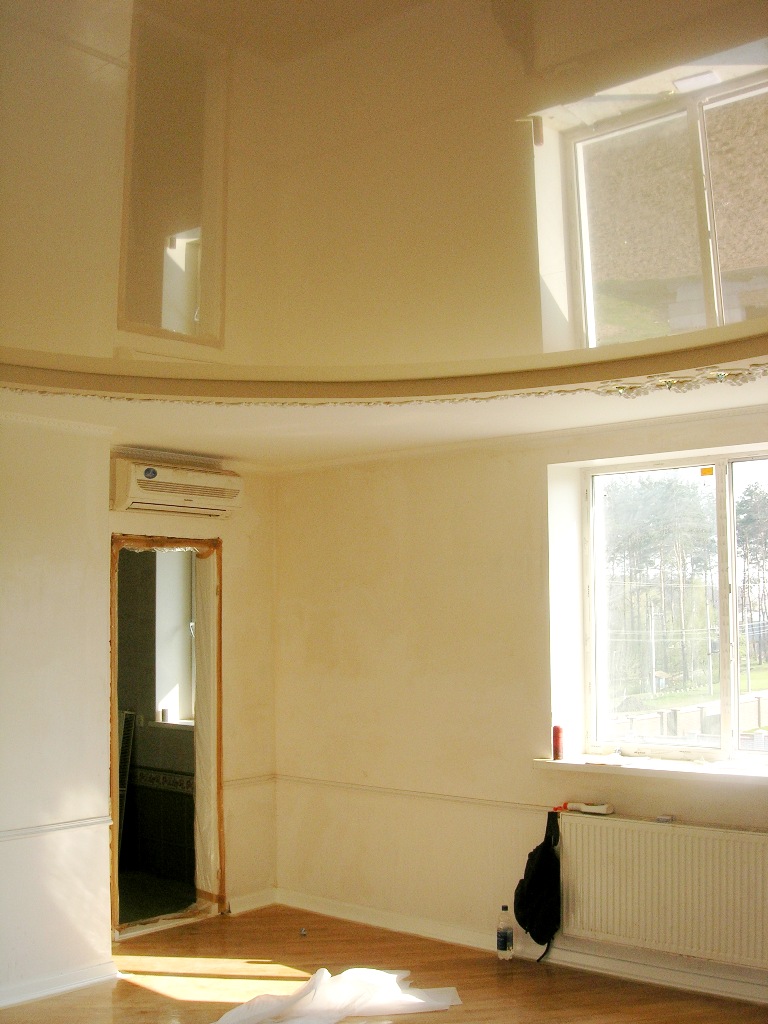 "One Hundred Nine Vyzhgorod"
provides a full range of design and installation of
stretch ceilings.
Professional designers will select the most appropriate design option ceilings in your home that will harmonize with the interior space, and skilled craftsmen will make all the necessary measurements.
"One Hundred Nine Vyzhgorod"
is the official dealer of well-known Ukrainian company producing
stretch ceilings
"109"
, which guarantees a high level of work performed.