Stretch ceilings in Boyarka
City Boiarka located in Kiev Svyatoshinsky district of Kyiv region. Its population is about 37 thousand people, and the area - 13 square meters. km. Today Boiarka actively developed and built up with new houses. The close proximity to the capital, about 10 km, and favorable weather conditions have made Boyarka very attractive place to stay and rest for many in the capital.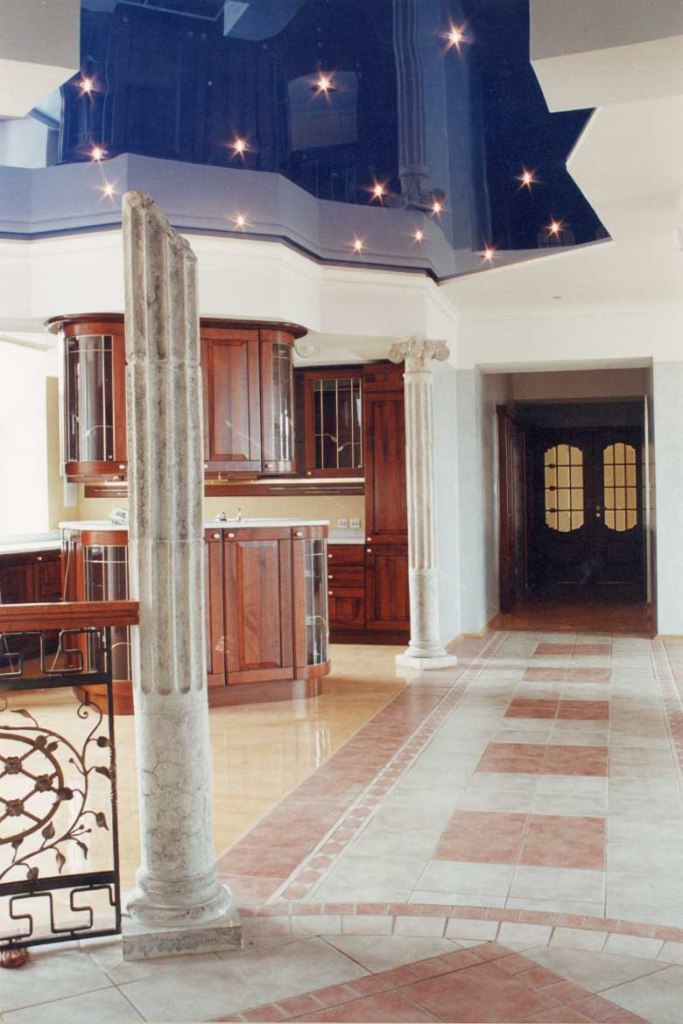 Recently, a lot of popularity for interiors of apartments or offices premises were stretch ceilings. Stretch ceilings allow you to quickly and affordably turn any ceiling into a perfectly flat surface and decorate it with any image. For example, the great demand for images on the ceiling in the form of a cloudy sky or a starry sky. Also, the use of technology in the printing of stretch ceilings can apply on their surface is any image that you can choose from a corporate directory, or prepare their own.
The design and installation of stretch ceilings in Boyarka engaged in "Nine Hundred Boiarka", which is the official dealer of the largest Ukrainian companies "109". All employees of "One Hundred Nine Boiarka" took a special training course and have a certificate.


OUR CONTACTS:
Phone:
+380 (44) 332-7670, 599-05-07
Mobile phone. :
+380 (97) 1568318, +380 (67) 5098461
City:
Str. Avtozavodskaia 18.
Site address:
http://109.com.ua/
Hours:
Mon-Fri at 9:00 - 18:00