Stretch ceilings in Borispol


Boryspil
is one of the oldest cities in the Kiev region. References to it are found in the first millennium AD. Today is the administrative center of the Boryspil Boryspil district and has about 60 thousand people. Borispol is the air gate of Ukraine, as it is the largest airport.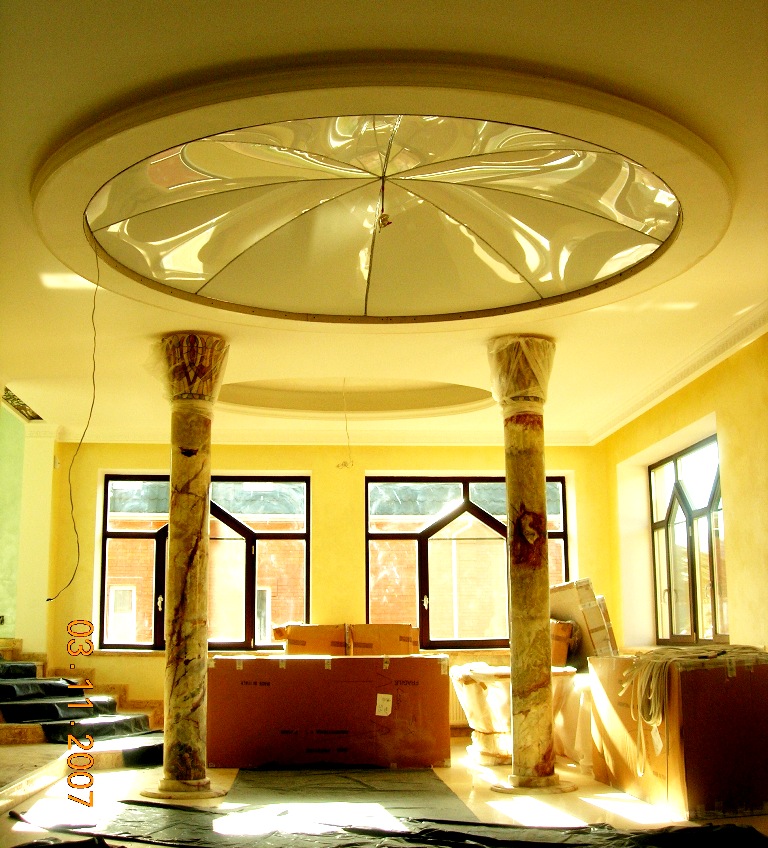 In Borispol running many small private firms that perform a variety of repair and decoration works. One of the most popular trends in modern interior design is the installation of stretch ceilings. Stretch ceilings are a special sheet of fabric or PVC film, which is attached to the frame around the perimeter of the room, and then stretched with a heat gun. The main advantages of stretch ceilings should be noted a huge variety of colors and textures. You can order the application to the fabric of almost any image, choose glossy or matte, seam or seamless, PVC or fabric ceilings.
"One Hundred Nine Borispol"
is the official dealer of the largest Ukrainian companies for the production of stretch ceilings. It has a highly qualified staff with extensive experience, who has undergone special training. "One Hundred Nine Borispol" provides a full cycle of design and installation of stretch ceilings in Boryspil.


OUR CONTACTS:
Phone:
+380 (44) 332-7670, 599-05-07
Mobile phone. :
+380 (97) 1568318, +380 (67) 5098461
City:
Str. Avtozavodskaia 18.
Site address:
http://109.com.ua/
Hours:
Mon-Fri at 9:00 - 18:00